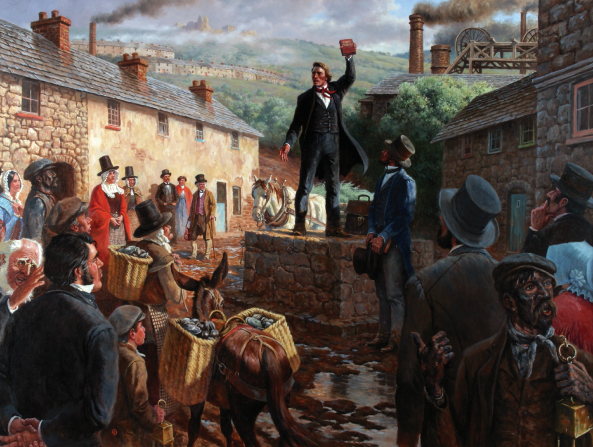 A missionary in the British isles
In 1837, when Mormon missionaries went to England to share their message of a restored church and gospel, "they traveled first to Preston, arriving during elections. As they descended the coach, a banner was unfurled from a window above them, proclaiming, '
Truth Will Prevail
.' The missionaries immediately adopted this as the motto of their mission to England."
As evidence of this commitment, and that it is not afraid to discuss "difficult" aspects of its history and theology, the Church has been improving its
Gospel Topics
website, drawing from the very best available scholarship, including the acclaimed
Joseph Smith Papers
project.
The different accounts of Joseph Smith's foundational
First Vision
are examined, and links to all the accounts, compliments of the Joseph Smith Papers, are provided.
Every article is well documented and includes a sidebar containing links to articles and videos for further study.
What I've never understood is how some people seem to hyperventilate about these, and other topics, when they should know that historical records are always incomplete, historical data is subject to differing interpretations, and that the Church's resources are finite and its primary purpose isn't to teach
history
(even its own).
Moreover, at present "we see through a glass, darkly;" Paul reminds us, "but then [i.e., at some future date] face to face." Faith is, after all, "the substance of things hoped for, the evidence of things not seen."

If, as some think, Mormonism "be of men, it will come to naught," as wise Gamaliel said of the ancient Apostles' faith.

"But if it be of God," he warned, "ye cannot overthrow it; lest haply ye be found even to fight against God."
Either way, truth will prevail.