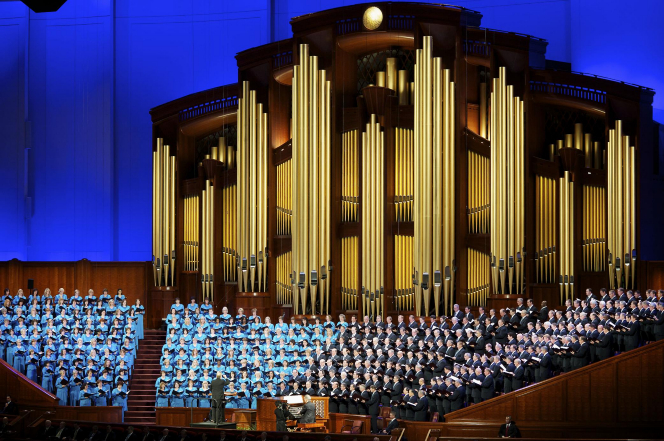 The world-famous Mormon Tabernacle Choir always performs at general conference
If you didn't know,
The Church of Jesus Christ of Latter-day Saints
is having its semi-annual general conference today and tomorrow, October 4th and 5th.
If you feel so inclined, you can tune in at
gc.lds.org
, where live streaming in many languages is available.
The first two two-hour sessions today have been very inspiring.
There will be one more session today and two tomorrow. Last week Saturday, a
session for women and girls
ages 8 years and older opened the general conference.